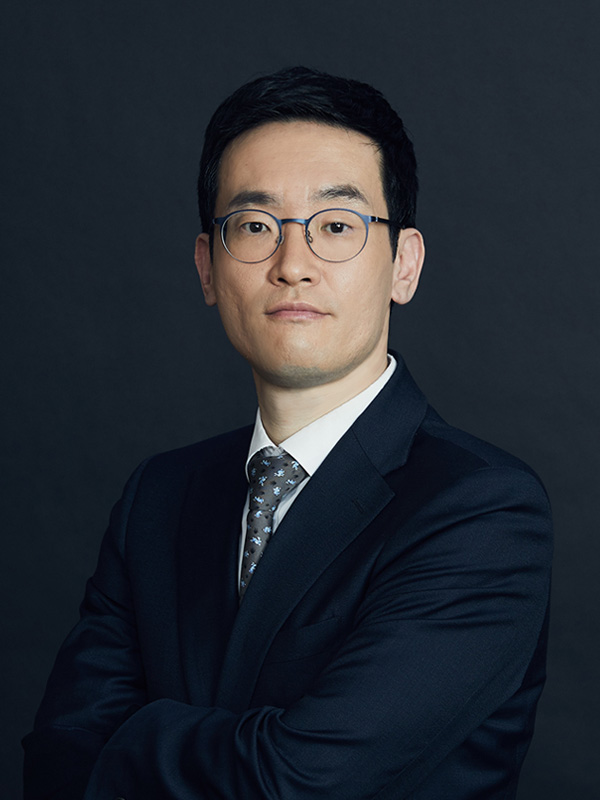 Korean Attorney
Byung Joo LEE
Mr. Byung Joo Lee is an attorney specializing in fair trade and general corporate matters who actively deploys his academic experience gained in the US and Europe, the two pillars of competition law, and the agility to read the global landscape of the law in his legal practices. 

Mr. Lee advises clients and conducts due diligence in connection with the cases involving cartel activities, reporting on the business combination, insider trading, abuse of market-dominant position, and unfair trade practices, and directly handles various matters including filing reports to the KFTC and responding to KFTC investigations, as well as matters relating to the KFTC decisions and litigation at courts, and provides all the legal support necessary for each client.

Mr. Lee is evaluated as a lawyer who preemptively identifies the company's risks from a broad perspective in the way business is handled and presents improvement plans with realistic insights. Based on his in-depth legal advice that considers even business matters from the standpoint of an in-house lawyer, he communicates with excellent empathy and gains the highest satisfaction from our clients.
2017Seoul National University School of Law, Advanced Law Program (Fair Trade Law)
2016University of Southern California, Gould School of Law (LL.M., Top 10%)
2009Leiden University (LL.M. in Advanced Studies Programme in European and International Business Law)
1999Seoul National University (LL.B.)
Experience Close
2010-PresentPartner, JIPYONG LLC
2016-PresentMember, SNU of Center for Competition Law
2012-PresentMember, Korean Competition Law Association
2005-2008Public Judicial Officer
2005Judicial Research and Training Institute, Supreme Court of Korea
Notable Achievements Close
Represented the Korea Fair Trade Commission in the litigation involving Qualcomm's conditional rebates and FRAND license commitment
Represented the Korea Fair Trade Commission in the litigation involving GSK's reverse payment settlement
Represented clients in several international cartel cases such as the TFT-LCD case and the shipping companies' international cartel case
Advised Intel Mobileye and Altera on the reporting of their business combination
Represented a client in the inside trading case involving SK and Hanwha Groups
Advised IMM Investment Group on the exclusion of the investment group from the designation as a large business group
Advised Eugene Group and Daou Kiwoom Group on the KFTC's designation as large business groups
Advised semiconductor companies and energy companies in connection with the projects to inspect fair trade practices
Reviewed contracts and provided legal advice to clients
Honors and Recognitions Close
2021-2022Leading Lawyer in Antitrust & Competition Practice, Legal Times
Speaking Engagements and Publications Close
Bar Admissions & Qualifications Close
Korean / English / Japanese