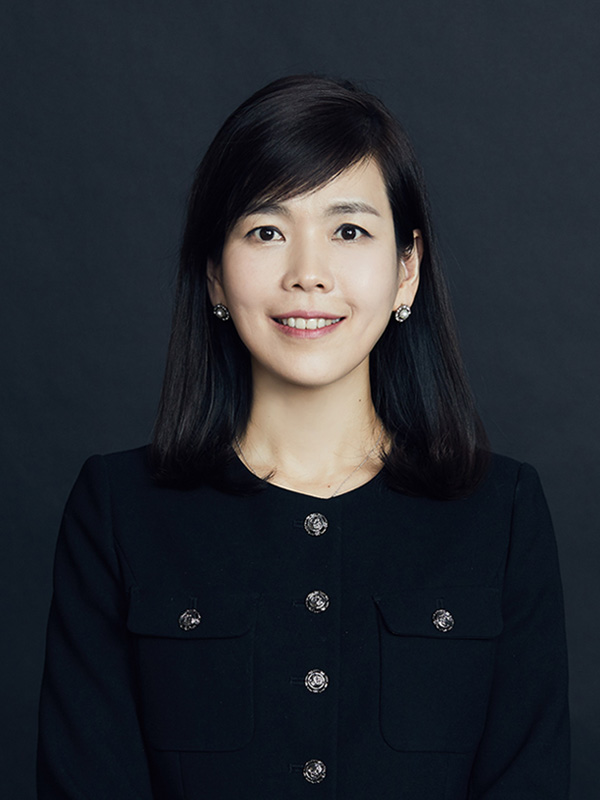 Ms. Hera Kim is a Partner in the Finance Group. She represents Korea's leading financial institutions (securities firms, banks, asset management companies and insurance companies) on a wide range of financing transactions, including project financings, real estate financings, structured financings, acquisition financings and renewable energy financings.

Ms. Kim is particularly renowned for her expertise in project financings for domestic and cross-border real estate development projects, as well as energy and natural resource development projects involving solar power, renewable energy and minerals. Ms. Kim also actively advises on domestic and overseas commercial real estate sales transactions of office buildings and hotels in Korea, Australia, the US, Europe, Japan and South-East Asia.

Ms. Kim has extensive experience in the cross-border expansion of Korean companies and their cross-border transactions. In particular, Ms. Kim has represented Korean construction companies and financial institutions on their entry and investments into overseas markets such as the Philippines, Japan, Vietnam and Indonesia. Ms. Kim also advises foreign corporations on issues concerning the laws and regulations of Korea.

Ms. Kim holds a B.A. in English Literature from Yonsei University and an LL.M. from the University of Southern California, Gould School of Law.

She is a member of the Korean Bar.
2011 University of Southern California (LL.M.)
1997 Yonsei University (B.A. in English Language and Literature)
Experience Close
2007-Present Partner, JIPYONG LLC
2022-Present Legal Advisor, Guarantee Review Committee, Korea Housing Finance Corporation (Present)
2018-Present Member, Corporate Restructuring Plan Review Committee, Ministry of Trade, Industry and Energy
2017-Present Member, Public Property Council, Seodaemun-gu Office
2015-Present Legal Advisor, Ministry of Justice for Korean Small-and-Medium Enterprises in the Overseas
2004-2006 Associate, Jeongse Law Offices
2004 Judicial Research and Training Institute, Supreme Court of Korea
Notable Achievements Close
Advised IGIS Asset Management and Woori Bank on purchase of office building in Jakarta, Indonesia
Advised KB Securities on purchase of a number of commercial buildings including Aeon Mall in Tokyo and logistics center, etc.
Advised Daewoo E&C on urban development project in Hanoi, Vietnam
Advised Hana Asset Management and Korea Investment & Securities on purchase of Amazon Fulfillment Centers in Poznań and Wrocław, Poland
Advised POSCO ICT on photovoltaic construction project in Japan
Advised Mirae Asset Daewoo and Multi Asset Global Investments on integrated facility development project in Gwacheon
Advised Kyobo Life on acquisition financing for Centropolis and Samsung C&T Seocho Building
Advised Mirae Asset Daewoo on financing for substitute land business complex development project in Deogeun-dong, Goyang
Advised Shinhan BNP Paribas Asset Management on purchase and financing of Namsan State Tower
Advised Daesang on establishment of joint ventures in the Philippines and Vietnam
Speaking Engagements and Publications Close
Bar Admissions & Qualifications Close