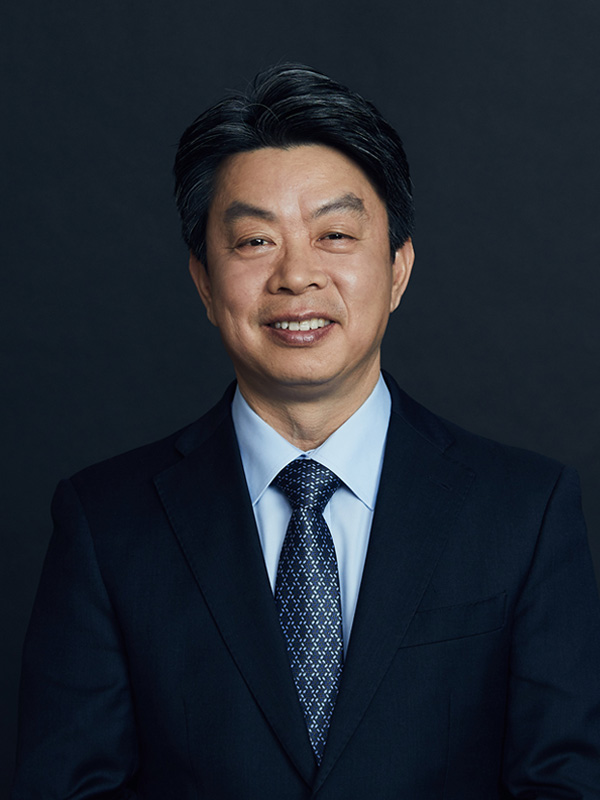 Korean Attorney
Jeong Sig CHOI
Mr. Jeong Sig Choi served as the head of Jipyong's Shanghai Office from its opening in 2007 until May 2018, which under his management, was recognized as the best 'China office of a Korean law firm'.

Since his return to the Seoul Office in September 2018, Mr. Choi has advised Korean companies on their overseas investments (including entry into China), foreign companies on their investments into Korea, and clients on M&A transactions, hedge fund/PEF transactions, international arbitration, on matters relating to labour and employment and on matters relating to investment opportunities in North Korea.

His major representations include (i) advising on the establishment of a shipyard factory in Yantai, China by DSME, and advising on the establishment of a petrochemical joint venture in Nanjing China by Kumho Petrochemical, (ii) advising Korean construction companies and developers (including POSCO, Hyunjin, Woolim, and Samsung Engineering) on their real estate development projects in China by, (iv) advising Korean securities companies/financial institutions such as Mirae Asset Daewoo and Korea Investment & Securities on their project financings in China, and (v) advising on the acquisition of a Chinese company by a Korean IT company, on the establishment of a joint venture and asset transfer in China by a Korean automobile company, on the establishment of an R&D center and game publishing in China by a Korean online game company, on the investment in a Chinese online shopping mall by a Korean IT company, on the entry into China by Korean medical institutions and education companies, on M&As involving Chinese companies such as paid-in capital increase, on the sale and restructuring by local subsidiaries in China, and IPOs in Korea by Chinese companies, as well as lawsuits and arbitrations in China by Korean companies.

Prior to joining Jipyong, Mr. Jeong Sig Choi established and managed his own law office which first specialized in litigation and then in corporate matters, including M&A transactions, cross-border transactions, overseas investment, foreign investment, hedge fund/PEF, international arbitration, labor and employment, and investment in North Korea. 
2021The master's course (North Korean Law) at the University of North Korean Studies (UNKS)
2008 East China University of Political Science and Law, Judicial Training Course
2001 Beijing Language and Culture University, College of Intensive Chinese Language Studies
1988 Seoul National University (B.A. in Sociology)
Experience Close
2002-Present Partner, JIPYONG LLC
2019-Present Member, the Copyright Industry Service Support Group of the Korea Copyright Commission
2018-Present Chairman, Financial Law Research Society (APP)
2018-Present Steering committee member, China Capital Market Society
2018-Present Auditor, Roh Hoe-chan Foundation
2018-Present Expert Member on Overseas Construction Financing/Technologies/Laws, Korea Overseas Infrastructure & Urban Development Corporation
2015-Present Arbitrator, Hangzhou Arbitration Commission, Hangzhou, Zhejiang Province, China
2010-Present Legal Adviser, China Desk of Kotra
2008-Present Director, The Korean-Chinese Society of Law
2006-Present Member, North-East Asia Legislation Advisory
2019-2021 Member, Special Committee on Unification Legislation, Seoul Bar Association
015-2017 Director, Korean Association of Arbitration Studies
2014-2016 Outside Director, KORINA
2014-2016 Legal Adviser, Korea Chamber of Commerce in Xian
2010-2018 Legal Adviser, Korea Chamber of Commerce in Shanghai
2008-2018 Legal Advisor, KOTRA Shanghai
2008-2018 General Counsel, Consulate General of the Republic of Korea in Shanghai
2002 Judicial Research and Training Institute, Supreme Court of Korea
Speaking Engagements and Publications Close
2010The Study on Overseas Investment Policy of China and Foreign Investment Promotion Policy of Korea (KOTRA)
2010The Comprehensive Manual for Trademark Management in China (Korean Intellectual Property Office)
2006The Study on Legislation for Suzhou Industrial Park (the Ministry of Unification)
Admissions/Qualifications Close
Korean / English / Chinese