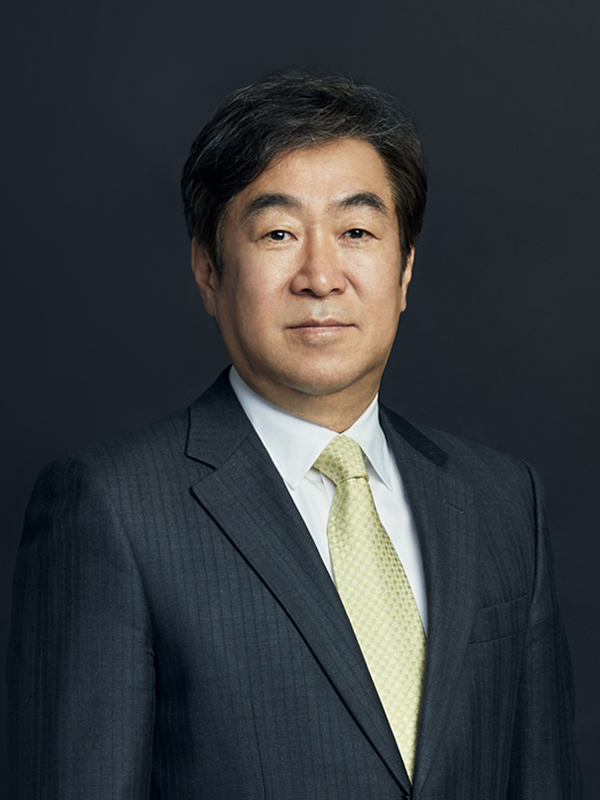 Senior Advisor
Sung Ha KIM
Senior Advisor Sung Ha KIM is an industry veteran with over 30 years of experience in the public sector. Since starting his career as an assistant director of the Economic Planning Board, he has held positions at various governmental offices including the Ministry of Finance and Economy ("MOFE") and the Korea Fair Trade Commission("KFTC"), specializing in matters relating to both macro- and micro-economics.

During his service at the MOFE, he focused on macroeconomic policies, budgets, and policy coordination. In 1996, as MOFE's officer in charge of the OECD's Economic and Development Review Committee (EDRC), he served as an editor in the preparation of the OECD's Economic Survey of Korea.

Following his time at the MOFE, he worked as a deputy director of the KFTC where he legislated amendments to the Fair Trade Act and policies regarding Chaebols. He also held other various positions during his time in the public service, such as the competition attaché of the Korean Embassy in the U.S., an officer of the Blue House, and the Director of the Civil Service Commission. Due to his experience as a policymaker in major public institutions where he oversaw consumer issues, corporate cooperation, and competition policy, he is renowned as a legislative expert.

As the Director General of the KFTC, he was in charge of public relations and policy coordination. He also served as the Director General of Corporate Cooperation, Market Structure, and Competition Policy where he oversaw all areas of competition, consumer issues, and corporate cooperation - the top three priorities of the KFTC. He is also known for his extensive experience in legislations related to the Fair Trade Act, the Consumers Act, the Subcontract Act, and the Act on Fair Transactions in Large Retail Business.

As Standing Commissioner of the KFTC, he also participated in litigation and resolution of various cases including the Qualcomm case (abuse of market-dominant position), bid-rigging of military suppliers, the KTX construction collusion case, and other various cases involving subcontracting and the Large Retail Business Act.
1994Univ. of Oregon Graduate school (M.A. in Economics)
1988Seoul National University, Graduate School of Administration
1986Seoul National University (B.A. in Economics)
Experience Close
2021-PresentSenior Advisor, JIPYONG LLC
2022-PresentOutside Director, Dongwon F&B
2022-PresentOutside Director, Korea Seven
2015-2018Standing Commissioner, Korea Fair Trade Commission
2015Director, Korea Academic Society of Industrial Organization
2014-2015Director General, Competition Policy Dept., KFTC
2013Director General, Market Structure Policy Dept., KFTC
2011Director General, Planning and Coordination, KFTC
2011Director General, Corporate Cooperation Dept., KFTC
2009-2010Spokesperson, KFTC
2009Director, Competition Policy Division, KFTC
2008-2009Director, Subcontracting Policy Div., KFTC
2007-2008Director, Consumer Policy Div., KFTC
2004-2005Director, Corporate Merger Div., KFTC
2003-2004Administrative Officer, Office of Secretary to President
2001-2003Director in Charge of Policy Support, Civil Service Commission
1999-2001Competition Attaché, Korean Embassy in the U.S.
1996-1999Deputy Director, Competition Conglomerate Div., KFTC
1996-1999Deputy Director, Competition of Policy Div., KFTC
1988-1996Assistant Director, Dept. of Economic Policy, MOFE
1988-1996Assistant Director, Dept. of Budgeting, Economic Planning Board
1988-1996Assistant Director, Secretary's Office, Economic Planning Board
1988-1996Assistant Director, Office of Fair Trade, Economic Planning Board
1987Passed the 31st Public Administration Examination
Notable Achievements Close
Deputy Director in charge of the amendments to the Fair Trade Act (1996, 1998), the Consumers Act (2008) and the Subcontract Act (2011)
Director in charge of Corrective Measures in the cases of a merger of Samick Musical Instruments Co., Ltd., a merger of Hite-Jinro, an acquisition of Hanbo Steel by Hyundai Steel, etc.
Participated in the Resolutions on Qualcomm's abuse of its market-dominant position, bid-rigging in the biddings for goods supplied to the military force and construction of an KTX
Honors and Recognitions Close
Bar Admissions & Qualifications Close
2015Authorized Public Attorney (Korea)