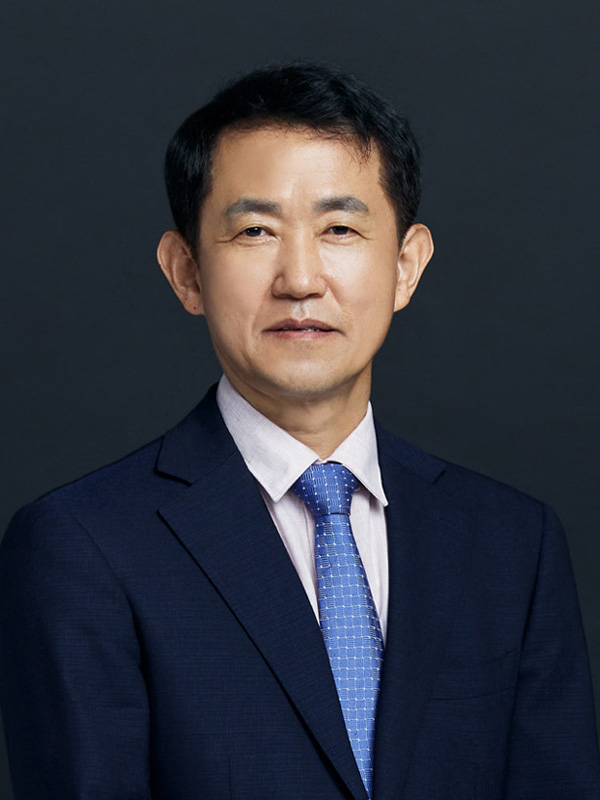 Managing Partner
Jung Sik PARK
Mr. Jung Sik Park has dedicated approximately 30 years to public service as a prosecutor throughout various regional offices of the Prosecution Service. He is one of the prosecutors specializing in the cases requiring special investigations, who conducted and oversaw the investigation of special cases including financial, economic, and corruption cases.

Mr. Park has extensive experience and knowledge in industrial accidents, as he investigated the gas explosion incident at Daegu subway construction area during his service at the Daegu District Prosecutors Office and investigated a factory explosion and published an occupational safety investigation manual when he was the chief prosecutor of the Ulsan District Prosecutors' Office.

He was honored with the Minister's commendation award from the Minister of Justice and the order of service merit (yellow stripes) from the Korean government for his excellent public service.

Based on his comprehensive knowledge and experience in investigation practices that he acquired during his public service career, Mr. Park is now a Managing Director at JIPYONG, leading JIPYONG's Criminal Defense Group, Industrial Accidents & Safety Center, and Financial Crime Investigation Defense Center.
2022 Bio-CEO Program, Bio-MAX Institute, Seoul National University
2011Advanced Management Program (AMP), Graduate School of Business, Yonsei University
1998Visiting Scholar, Max Planck Institute for Foreign and International Criminal Law
1985Seoul National University (LL.B.)
Experience Close
2022-PresentManaging Partner, JIPYONG LLC
2020-PresentChair-Professor, School of Law, Dongguk University
2019-2022CEO, Park Jung Sik's Law Office
2018-2019Chief Prosecutor, Seoul High Prosecutors' Office
2017-2018Chief Prosecutor, Busan High Prosecutors' Office
2015-2017Director (Chief Prosecutor), Anti-Corruption Bureau, Supreme Prosecutors' Office
2015Chief Prosecutor, Ulsan District Prosecutors' Office
2014-2015Acting Chief Prosecutor, Jeju District Prosecutors' Office
2013-2014Deputy Chief Prosecutor (Chief Prosecutor), Busan High Prosecutors' Office
2013Deputy Chief Prosecutor III, Seoul Central District Prosecutors' Office
2012-2013Deputy Chief Prosecutor, Seoul Northern District Prosecutors' Office
2011-2012Deputy Chief Prosecutor II, Busan District Prosecutors' Office
2010-2011Deputy Chief Prosecutor, Bucheon Branch of Incheon District Prosecutors' Office
2009-2010Branch Chief, Pohang Branch of Daegu District Prosecutors' Office
2009Special Investigation Department II Chief Prosecutor, Seoul District Prosecutors' Office
2008-2009Director, Central Investigation Bureau II, Supreme Prosecutors' Office
2008Special Prosecutor under the "Act on the Appointment of Special Prosecutor for the Investigation on Myung-bak Lee's Alleged Crimes"
2007-2008Special Investigation Department Chief Prosecutor, Incheon District Prosecutors' Office
2006-2007Departmental Chief Prosecutor, Ansan Branch of Suwon District Prosecutors' Office
2005-2006Criminal Trial Department Chief Prosecutor, Criminal Department III Acting Chief Prosecutor, Busan District Prosecutors' Office
2003-2005Deputy Chief Prosecutor (Departmental), Incheon District Prosecutors' Office
2003Deputy Chief Prosecutor (Departmental), Busan District Prosecutors' Office
2001National Security Course, Korea National Defense University
2000-2003Prosecutor, Bucheon Branch of Incheon District Prosecutors' Office
1997-2000Prosecutor, Seoul District Prosecutors' Office
1995-1997Prosecutor, Daegu District Prosecutors' Office
1993-1995Prosecutor, Gyeongju Branch of Daegu District Prosecutors' Office
1991-1993Prosecutor, Southern Branch of Seoul District Prosecutors' Office
1991 Judicial Research and Training Institute, Supreme Court of Korea
Honors and Recognitions Close
2017Order of Service Merit (Yellow Stripes) (Hwangjo Geunjeong)
2002Minister of Justice's Commendation
Speaking Engagements and Publications Close
2001Study on Current Status of Juvenile Crime and Possible Measures
1987Study on Transfer Security
Bar Admissions & Qualifications Close
Korean / English / German